Bruce's passion for motor racing birthed his motivation to design and manufacture superior gearboxes for both car and motorcycle racing markets. A keen motorcycle racer himself (since his teen years) and the driver of the TTI racing gearboxes Ford race car, Bruce knows what race drivers need out of their gearbox.
Bruce, the Trans Tasman Industries (TTI) founder, began cutting gears more than 30 years ago when serving his apprenticeship on the South African Railways, where he also learned pattern making, moulding and casting. In South Africa in 1986 he started an engineering business manufacturing and packaging machines and components. In 2000 he emigrated to New Zealand and began producing classic motorcycle gear boxes with the equipment he had shipped over from South Africa.
TT Industries, the company, was born in Nelson in 2003 and Bruce started making complete gearboxes for Norton motorcycles. "I made the patterns for cases, designed my own internals and put them in," he said. They proved a huge success among local riders in 2004 and then started selling rapidly overseas.
That success prompted Bruce to design a similar system for car-based motorsports, a development project that took three years before launching first to the New Zealand race public and then another few years later internationally.
From there the business has gone from strength to strength, winning local business awards in 2016 and growing to nine staff members. Bruce has travelled overseas to market TTI gearboxes in China, Japan and Thailand as well the UK and Australia. Over recent years Russia has proved to be a growing market too.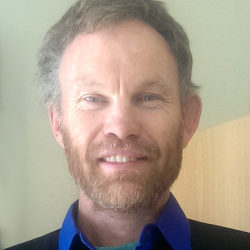 Brett is Bruce's right-hand man. He was the first engineer Bruce employed when the business took off and Brett helps Bruce develop and design as well as helping customers solve technical issues. If you phone up for advice, you are likely to speak to Brett who is more than willing to help our customers out. When he is not designing or problem solving, Brett machines specialist parts on two CNC milling machines.
Andre is head of production and facilitates the process of manufacture. He organises the quota of steel required to keep up with production as well as managing TTI's inventory system. He ensures stock levels are maintained and lead-times are met as much as possible. Andre comes to TTI with more than 12 years of experience in administration and operational management in technical manufacturing.
Rachael has many roles at TTI including being Bruce's personal assistant, co-ordinating orders and dispatch, billing clients, answering phone and email enquiries and liaising with clients. She also oversees the new website and the TTI Facebook page as well as updating inventory and ordering procured items. She comes from a varied background with experience in journalism, teaching and business.
Shane is an experienced motorbike mechanic and was involved in TTI's earlier days. He will often answer technical questions about our motorcycle gearboxes and issues such as fitment and installation as part of his role as moto gearbox assembler. He likes to make sure customer's needs are met and they get their gearbox on time.
Rachel, who has an extensive administration and business retail background, is TTI's part-time accounts payable contact and runs the Payroll. She also helps keep inventory under control with Andre and Rachael P. She helps organises events and provides admin support to Bruce.
"Parts fitted great, customer is already back on the track. Thanks heaps for the great service!!!"
Corey Hamilton, Australind Automatics, Australia