COVID-19 UPDATE
Dear Customers,
You may have heard that New Zealand is entering a lockdown period due to Covid-19 in an effort to stop the level of infection in our country.  This means that our factory much shut down and we are no longer allowed to work in our workshop to fulfil the current orders we have.
We want to reassure you that orders will be completed at the earliest possible time.  At this stage, we are in lock down for 4 weeks.  After this period, we will provide you with an update on whether we can return to work or not.  We will be available on email if you have any questions during this time.
Once we return to work we will have a better idea of our workload and will be able to give you a more accurate time of when to expect your order.
From Bruce and all of us here at TT Industries.  We thank you for your patience in this unprecedented time and please stay safe.
A TTI sequential race gearbox is for racers who:
Love racing
Want to save time by changing gear efficiently
Desire simplicity of design and installation
Can finance their racing dreams
Need a gearbox that balances torque rating with durability
Enjoy dealing with a small friendly team of engineers, designers and staff
Like top customer service
Performance, quality, reliability and value are what TT Industries builds its reputation on. This has seen TTI expand from a domestic business to a tough competitor in the international racing gearbox market.
The TTI sequential gearboxes are the lightest in the market for horsepower rating, are priced competitively and designed to perform. By engaging directly with driver's mechanics and a selected number of specialist distributors, TTI is able to get rapid feedback, allowing staff to support drivers and installers effectively.
TTI imports high-quality steel from Germany to ensure a consistently high grade is used and all machine work is done in-house at the Nelson factory. Car castings are made in Auckland to specific designs and specifications and castings for motorcycle gearboxes are made in Australia. The TTI GTO sequential is the only New Zealand designed and manufactured car gearbox.
Founder, designer and TTI director Bruce Verdon says the company focus is on low costs for the consumer, reliability and strength, ease of installation, and being as light weight and efficient as possible.
"Sequential boxes are much quicker, and changing gears often gives you around a two-second lap advantage on most circuits, utilising straight-cut gears that are designed with large teeth to be as strong as possible, meaning better reliability. If you use the gearbox properly, it is so much quicker. It's an absolute dream to drive a sequential," Bruce says.
Latest News
The latest news and events straight from the TTi team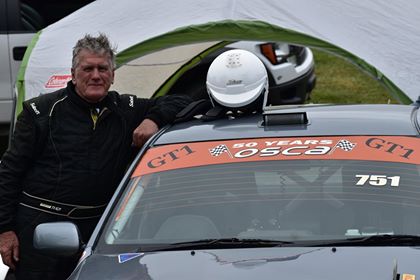 February 26, 2020
Retired Geraldine farmer Gerald Hargreaves is living his dream after reigniting his racing career in his twilight years…
February 14, 2020
The TTI sequential race gearbox will be the subject of a special "Show and Tell" this summer and…
December 12, 2019
Low powered race cars now have a new weapon to help accelerate off the start line faster and…