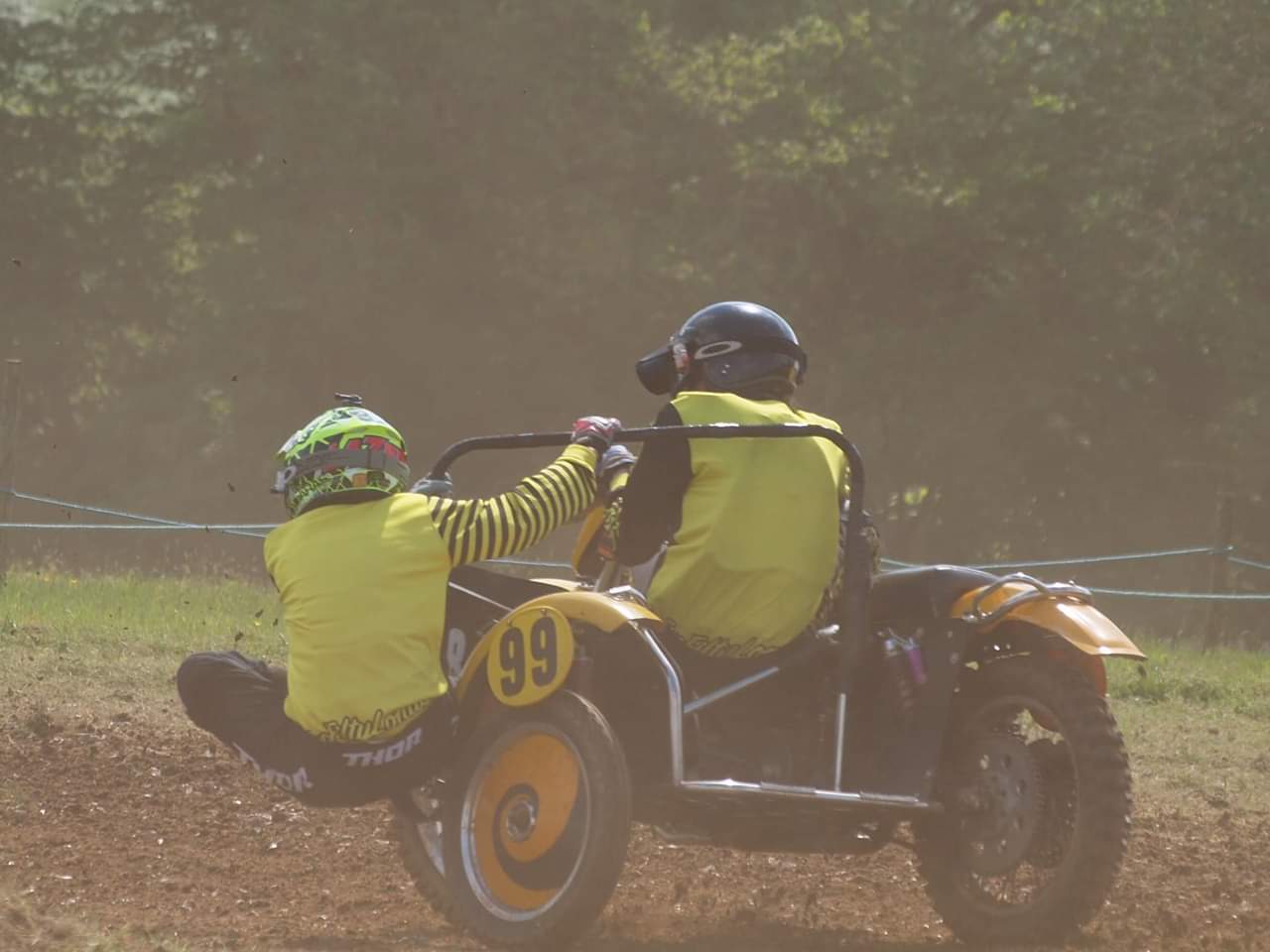 Winning brother and sister side car team choose the robust strong TTI sequential race gearbox
A winning brother and sister side car motor cross team say they chose a TTI sequential gearbox because it is robust and strong with slick positive gear changing. Michael Mead and his sister Susannah Humm, of the UK, bought their TTI 4 speeed XHD gearbox last year.  Michael says their standard Norton gearbox was "destroyed" during the previous season.  This prompted the pair to search for a strong sequential race gearbox able to handle the high horse power going through their 1000c Mead Godden pre-85 side-car.  Michael says alternatives were hard to find but then other TTI race gearbox users recommended they also try a TTI after finding them reliable and strong.
Faultless performance
The Kent pair found their strong TTI sequential race gearbox lived up to expectations.  "It is well made, strong and the gear changes are slick and positive.  It is a very robust gearbox," Michael says. "The box was easy to fit with a little modification needed to make everything line up and once fitted has proved it's worth. It performed faultlessly during the season."
Results
They finished their 2019 racing with a first overall and fastest lap time in the Pre-85 Sidecar class at the Wasp Celebration Trophy Meeting in September.  The season finished early due to wet weather after six meetings in either Essex or near Reading.  The duo's Godden engine was made in Maidstone, Kent and originally designed to run on methanol for use in grass track and speedway side car racing in the 80's and 90's.  "It is a bit of a project to get it right for what we are using it for but we are getting there.  The chassis was made by Terry Mead and pretty much everything on the outfit was manufactured by us to fit," Michael says.
Read more about why racers choose TTI gearboxes. 
Read a blog about the successful of TTI racers in the classic TT.